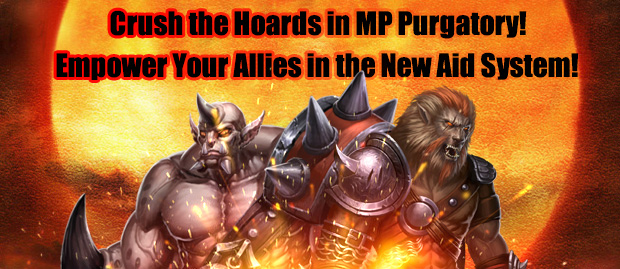 ​Greetings guardians! Let's take a sneak peak at this week's Shadowbound version update! Stay tuned on the forum for the update date and more details in the coming days.
Aid your mercs and pets in growing even more powerful!
Use the new Aid system upon reaching Lvl. 40 to add bonus stats to available mercs and pets! Use Aid Pills to increase aid slot levels. The higher the slot level, the greater the stat bonuses!
Work together to overcome the odds as fast as you can!
Team up and crush the hoards in the all new MP Purgatory! More challenges, more fun, more rewards! Unlocked upon reaching Lvl. 40.
Read More