​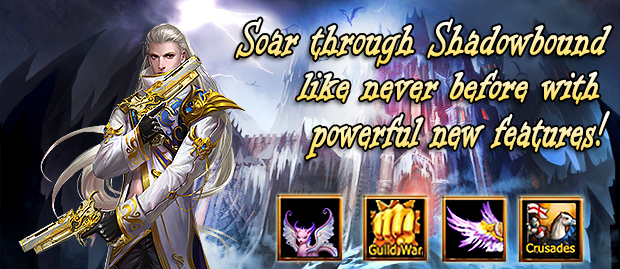 Guardians! A brand new version is coming with powerful pets, strong wings and new systems to play! All Shadowbound servers will be going offline for update on 8/13/2014, beginning at 02:00 PDT, 05:00 EDT, 09:00 GMT, and 17:00 GMT +8. The maintenance is expected to last around 1 hour. We hope to see you again on the Shadowbound fields with new features!
Know more details about this update!
Draw your pets to earn great rewards!