​
Show off your favorite and most powerful mercenary!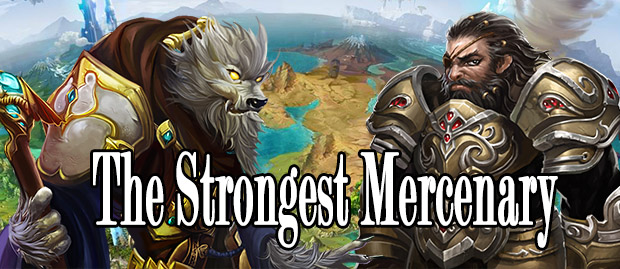 Duration: 7/29/2014 00:00 to 8/5/2014 23:59
Prize Time: 8/6/2014 00:00 to 8/13/2014 23:59

Strong mercenaries make for strong guardians. Perhaps you recall a specific instance in which without your mercenary, defeat would have been imminent. Well, now is the time to show off your most powerful mercenary in a post below and be gloriously rewarded! Click here

Post Format:
1. Write down the mercenary's name that you believe is the most powerful one and provide screenshots of the chosen mercenary.
2. Provide a detailed description and reason for choosing this mercenary: What makes you think this is the most powerful mercenary? Where would you place him/her in your Formation? Which other mercenaries would you send to battle with your favorite mercenary? Which Talisman and Astrals would you equip? Let us know all the glorious details below!
3. Don't forget to write down your character name and server!

Every player may reply up to 3 times, but can only receive one reward (based on the best reward you qualify for). Players who reply in the above format will be rewarded with the following items:

200k Gold
Aptitude x 10
Lvl.2 Gem Pack x 2

All replies ending with 7 (reply #7, 17, 27, etc) will receive 500 vouchers as extra rewards! If we reach 777 replies, the person who was 777th to reply will receive 10x the rewards (5000 vouchers, 2000K Gold, Aptitude x 100, Lvl.2 Gem Pack x 20)! Event rewards will be issued within 5 working days following the end of the event.

Rules:
1. No spamming with replies.
2. Posts must follow forum rules and be positive and uplifting.
3. There is a minimum of 20 words and a maximum of 2000 words.
4. Please provide character name and server.
5. Event rewards will be issued within 5 working days following the event.

Rewards will be sent via in-game mail after the event ends.