Single Recharge
Duration: 3/7 00:00 – 3/10 23:59 (excludes new servers opened in the past 7 days)
Description: Recharge the required amounts in a single recharge to receive fantastic rewards. Only the highest-tier reward you're qualified for can be collected.
Click the Hot Events icon to enter.

Rags to Riches
Duration: 3/7 00:00 – 3/10 23:59 (Server Time)
Description: Spend Diamonds to draw for items during the event. You even have a chance to receive Diamonds and Legendary Talisman Shards, which can be synthesized into a Legendary Talisman!
Click the Rags to Riches icon to enter.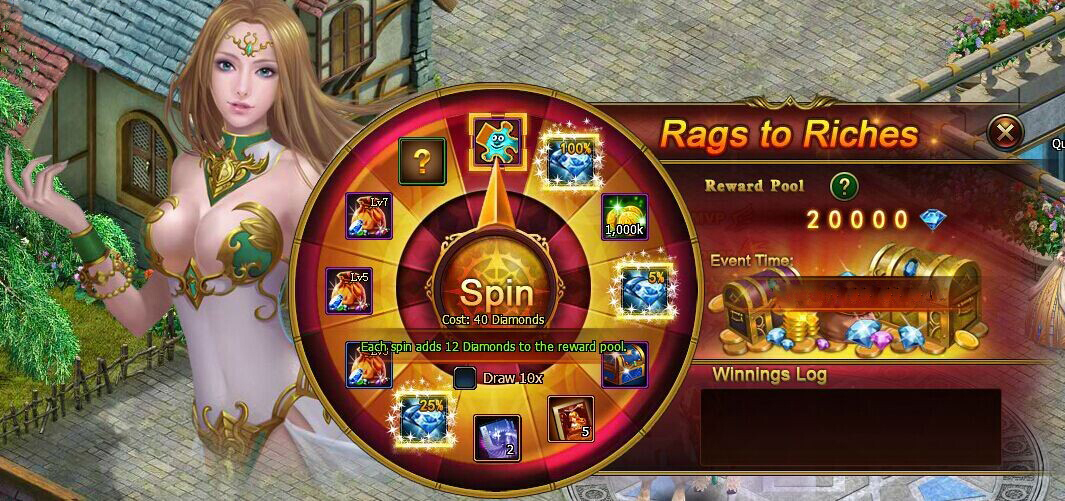 Rewards: Diamonds, New Mount: Golden Lion Shard, Pet Skill Pack, Gem Pack and more!