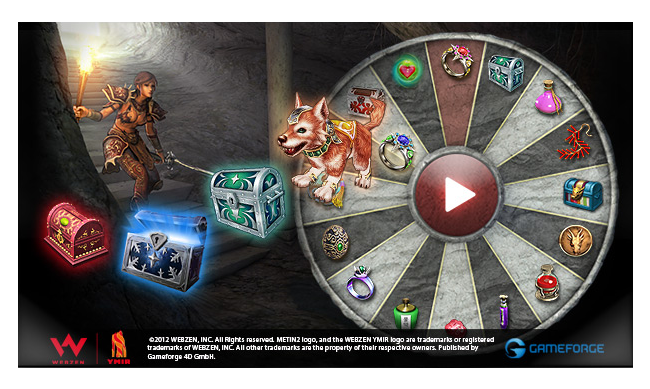 You wanted a chance to challenge fate ? The time is yours!
The famous Wheel of Destiny gets company in course of this week – and that one spins restlessly!
With some portion of luck you can win a Crescent Halfmoon Ring, a Noble Dragon Chest or a mighty mount. Please pay attention, the offered prizes might change in future!
Visit the Itemshop and claim your prize!
Blessing Scroll
Concentrated Reading
Stone of the Blacksmith
Magic Iron Ore
White Pearl
Blue Pearl
Storm Tiger Seal
Researcher's Elixir
Blood-Read Pearl
Battle Lion Seal
Crescent Moon Ring
Noble Dragon Chest
Royal Tiger Seal (blue)
And many more!